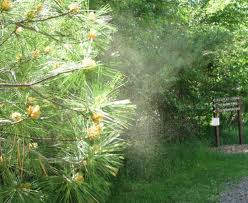 There are a number of causes of allergic skin disease (allergic dermatosis), in dogs. These include:
Contact Allergies: These commonly involve contact to certain plants (ie.grasses) or materials (ie.wool) to the skin of your dog. Many times the legs and lower part of the body of the pet may be affected.
Insect Bite Allergies: Many insects such as fleas, spiders, bees or wasps can create a severe allergic reaction in our pets. Sometimes an insect bite reaction is indicated by a red irritated swelling at the site of the bite, but in other cases the whole body or skin of the animal may be involved (commonly we see break outs with hives which are small raised bumps on the skin).
Food Allergies: Any one or sometimes many ingredients within a diet may adversely affect your pet. The top three food allergens in dogs in Canada are BEEF, LAMB and WHEAT. Food allergies can develop at any age and often our dogs have been eating that ingredient or food for many months to years. Food allergies can be the cause of repeated ear infections, skin problems and of course digestive upsets as well.
Inhalant Allergies- Atopic Dermatitis: These are some of the most frustrating skin allergies to both diagnose and sometimes control. These environmental allergens such as pollens, molds, dust mites, and pollutants are almost impossible to eliminate from your pet's environment.
Until recent years, most dogs have been treated with a multitude of products including shampoos, nutritional supplements, antihistamines and commonly steroids (corticosteroids such as prednisone). Now there is a new option using a product called "Atopica", which is a nonsteroidal oral medication whose active ingredient is cyclosporine A. Atopica safely targets the immune system and the cells responsible for the dog's allergic response.
In clinical studies, significant improvements were seen in 76% of dogs within one month. The veterinarians at Scottsdale have also seen many of our patients respond dramatically in a positive fashion to this product. Unfortunately, we also have a few patients whose allergies were unresponsive to this course of treatment. If you wish more information on this product, check out: www.atopica.ca/treating/surveyresults.shtml. or talk to your veterinarian.