Free classes held every other Monday evening.
Call us for details.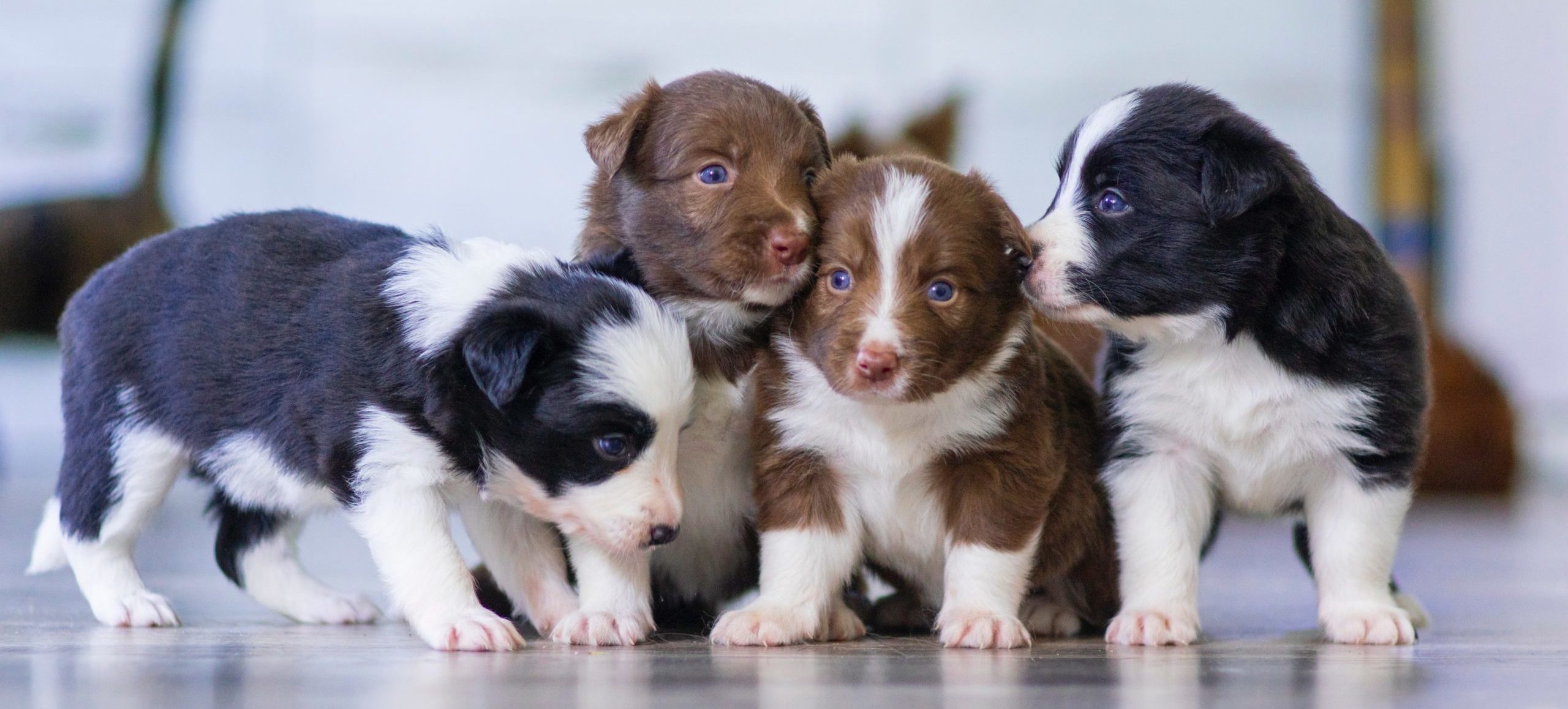 At Scottsdale Veterinary Hospital, we understand the critical importance of socializing puppies so that they grow up to be confident dogs that can enjoy the company of other dogs and people.
Dr. O'Brien began the social classes in 1999 and they are held regularly every 2nd Monday night. The classes are free and start at 7pm. It is a 45 minute session where puppies are exposed to other pups, learn appropriate levels of play interaction, and can be handled by lots of new people if they are also shy around adults or children.
Puppies grow and change dramatically in their first few months. They should remain with their moms until 7-8 weeks of age and ideally should have considerable interaction and handling with many people over their crucial development period. Once a puppy joins your family, you have a few short months to lay down a social foundation for the rest of their lives. The socialization period closes around 16 weeks of age for most puppies so it is critical that they meet new people, other dogs, experience car rides, see kids on bikes and explore the environment before this window closes.
Puppies are not fully vaccinated until they are about 16 weeks old as well. This means we need to socialize them in a safe manner where we are not exposing them to situations where they could be exposed to disease. This is the reason we recommend that puppies play with other dogs in their own yard or at that dog's house – they should not go to beaches or dog parks until they have had all their booster vaccines. When they walk, they should stay on the sidewalk and avoid areas where other dogs may have defecated. Our biggest concern to a puppy would be parvo virus which causes severe bloody diarrhea and can be fatal even with aggressive therapy.
Puppies need to have at least their first 8 week vaccine in order to attend puppy class, a second booster may be ideal, but if the puppy is nervous or shy the social benefits will outweigh the risk of exposure.
Puppy social class is a great experience for your puppy to have fun with others and it makes coming to the clinic a very positive experience as they associate the place with playing with their friends rather than having medical procedures done.
Every puppy has his or her own level of confidence and it is wonderful to see the shy puppies start to play and enjoy interacting with others. We look forward to meeting your new addition and seeing you both at socialization night!