Dr. Katelyn Behm
Veterinarian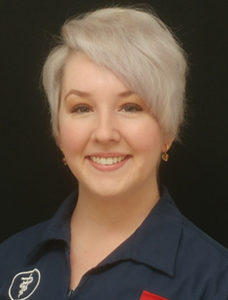 Dr. Katelyn Behm grew up locally and graduated with her Bachelor of Science in biology from the University of British Columbia. Katelyn earned her Doctor of Veterinary Medicine degree from Ross University School of Veterinary Medicine, having moved to the beautiful island of St. Kitts for her pre-clinical education, and attended Cornell University for her clinical training.
Dr. Behm has a keen interest in surgery and looks forward to furthering her surgical skills and delving into more intricate procedures. Having served as a member of both the American Veterinary Medical Association's Animal Welfare Committee and Veterinary Economics Strategy Committee, Katelyn is passionate about organized veterinary medicine and how it enables us to function 'better together' for our patients and our community.
Outside of work, Katelyn enjoys staying active with hot yoga, cycling, and trail running with her rescued coconut retriever Olivia.